About Us
Fun With Chemistry - Rice University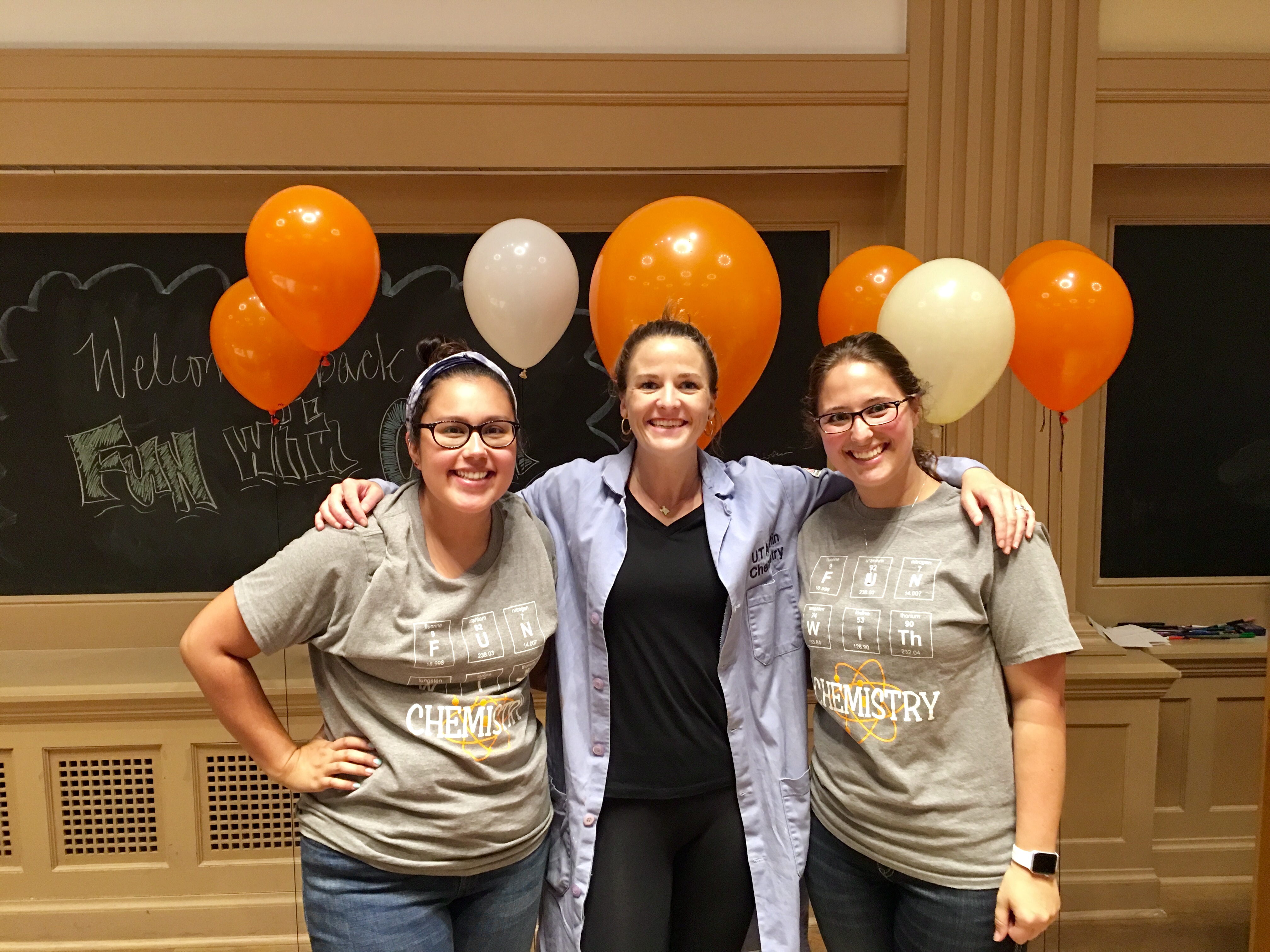 Fun with Chemistry is an outreach organization dedicated to inspiring and motivating K-12 students to develop an interest in and pursue careers in science fields. Originating at The University of Texas at Austin with Dr. Kate Biberdorf, Fun with Chemistry began a collaboration with Rice University through Professor László Kürti in 2017 in order to expand the range of impact. Our chapter at Rice University is organized and operated by a group of graduate students. We travel to schools in the greater Houston area and participate in community outreach events performing exciting demonstration shows. The goals of the project are as follows:

1. Get students excited about science! Many kids throughout their primary education do not enjoy science or do not have the opportunity to experience creative, hands-on, and relevant applications of the field. Our goal is to introduce entertaining demonstrations in an educational way to help students understand that chemistry really is fun. By instilling these ideals at an early age, we can encourage young students to continue exploring and experimenting.

2. Get girls and under-represented minorities interested in science! Our Fun with Chemistry shows are led by a diverse range of graduate and undergraduate students who hope to act as strong role models to inspire young scholars to continue growing their passion for science and to widen the narrative surrounding who is a scientist.

3. Find creative ways to present science! We believe that the way information is presented can have a strong impact on the outcome of the lesson. Students who are only exposed to PowerPoint lectures and textbook readings can easily become disinterested with a subject that is so heavily focused around hands-on applications. Instead, our presentations focus on audience participation and discussion. By starting with a brief and interesting introduction of a topic, we are able to convey important information before diving into the fun demonstration. After application of the concepts, we ask critical thinking questions tailored to the level of our audience and ask students to participate by discussing with their peers. This fosters intellectual discussion of the lesson and allows students to begin thinking critically and creatively about science.

4. Expand community involvement! While our demonstration shows are tailored toward helping the community, our graduate and undergraduate students volunteers also develop important teaching and leadership skills. While much of graduate and undergraduate programs are focused around the traditional classroom and research, this program allows us to take a fun break while continuing to expand important skills necessary for a career in science. We have a large group of graduate and undergraduate students from diverse chemistry backgrounds who help make this program possible. Our graduate student volunteers also serve as invaluable mentors to our undergraduate students as they engage in and develop our outreach efforts together.
---